IJJF Gold Coast: Japanese Jujitsu and Self Defence
You will find Japanese Jujitsu and Self Defence training at Doc Shuans Mudgeeraba Dojo, where he is teaching self defence and traditional Japanese Jujitsu in the style of the Late Professor Kam Hock Hoe.
Doc Shaun started his martial arts journey with Chito Ryu Karate and boxing in his teens. After joining the air force at 17, Shaun trained in various arts whilst travelling with the air force to different postings. In 1989, he met Sergeant Michael Kaminiski (1st Dan) IJJF who also served in the RAAF at Richmond Air force base. Master Michael showed Doc Shaun Jui Jitsu concepts for the very first time and immediately he knew that this was the art for him.
Over four years, Doc Shaun trained to the level of brown belt until completing his 8 year service with the RAAF. He then travelled to RAAF Butterworth Malaysia to complete his black belt training. After six months full time study under Masters Raj and Aridas, Shaun left Malaysia reaching the level of 1st Dan, Kuatsu and instructor grades. He continued to travel overseas for a further two and a half years working and training with various martial artists that crossed his path.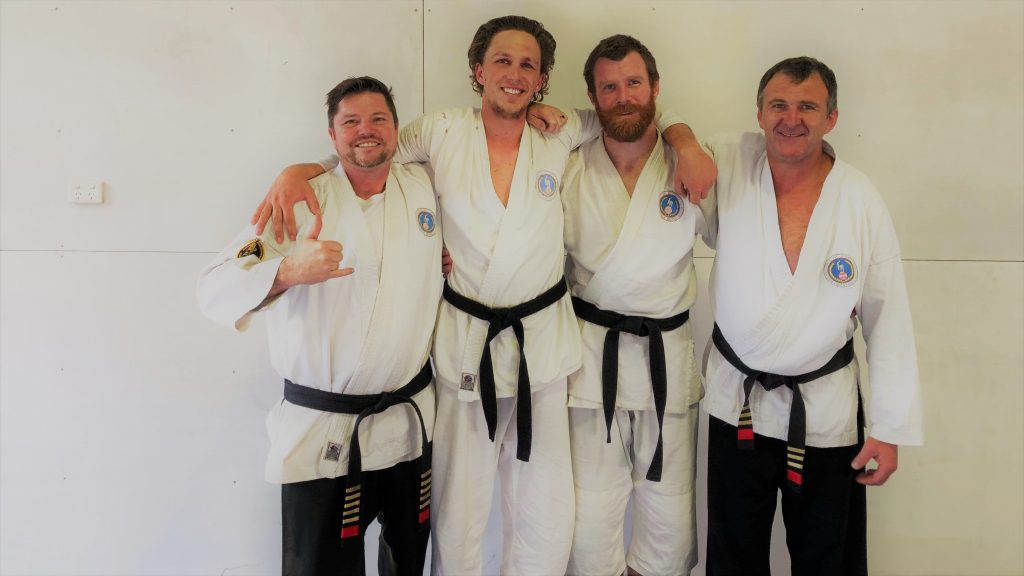 On return to Australia in 1999, he opened a club in Billinudgel (Byron Shire) in Northern NSW. In 2005, Shaun returned to Malaysia and was graded by his Grand Master Raj for his 2nd Dan. Doc Shaun trained many students in Billinudgel for 8 years before opening another club in Fortitude Valley (Brisbane), in the Valhalla Muay Thai Stables. In 2008 Grand Master Raj awarded Doc Shaun with his 3rd Dan and Master Dan grades for his knowledge and dedication towards the IJJF and it's students. In 2009, Doc Shaun re-settled to the Gold Coast opening a club at Mudgeeraba.
In over 20 years of training in Jui-Jitsu, Doc Shaun has taught numerous Royal Australian Army and Airforce personnel, Military Police, Australian and Malaysian Police service members, Thai Navy Seals, body- guards, elite sports people, first grade footballers, and various types of security personnel both in Australia and overseas.
Head Instructor: Shaun Taylor (Doctor Dan), contact Doc Shaun on 0400 289 202 to discuss class times and fees.